Department of Earth, Environmental & Planetary Sciences
Room and Equipment Reservations
Rooms
DEEPS faculty, staff, and students are able to reserve available rooms in GeoChemistry, Lincoln Field, and MacMillan Hall to host departmental meetings, events, or activities. 
The specified rooms in GeoChemistry, Lincoln Field, and MacMillan Hall are intended to meet the longstanding needs of the Department of Geological Sciences, Chemistry, Center for Environmental Studies (CES) and the Environmental Change Initiative (ECI) for seminars, colloquia, conferences, and meetings. These rooms are also available for use by other departments, campus-wide, when not being used by Geology, Chemistry, CES or ECI. 
To reserve a room: 
Go to Google Calendars
Select the room you want to view
Click the arrow to "display only this calendar"
Review to see whether the date/time you require is available
Email Patricia Davey to request your reservation. 
If you have any questions or are unable to review the room calendars, please contact Patricia Davey. 
Users reserving rooms should understand that there may be times when they will be asked to reschedule or relocate their activity because the room is needed for another activity that is regarded as having higher priority. 
DVDs Available on Loan
Thanks to a generous donation from the Class of 2005, the following DVD's (in two categories: entertainment and educational) are available for loan, free of charge, to members of the Department of Earth, Environment and Planetary Sciences. Contact Pat Davey to make arrangements.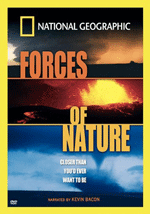 Forces of Nature
Experience the awesome spectacle of earthquakes, volcanoes, and severe storms as National Geographic cameras travel the world, venturing to the very brink of erupting volcanoes, into the paths of deadly pyroclastic flows, along massive fault lines, and aboard vehicles barreling toward massive tornados - all in the pursuit of scientific knowledge. Stunning visual footage and a powerful soundtrack bring natural disasters to life like never before.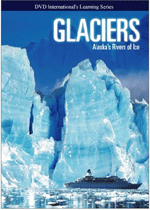 Glaciers: Alaska's Rivers of Ice
This presentation of scientific information does tremendous justice to the researchers who diligently serve the US Geological Survey and The Alaska Geographic Society and explains in detail one of the earth's most dramatic natural processes. Watch an in-depth introduction to glaciers, the characteristics of glacier ice, the erosional and depositional features that glaciers produce, glaciers and climate history, the relationship between glaciers and global sea level, glacier ecosystems, examples of glacier research investigations, the history of exploration of Alaskan glaciers, and the global distribution of water.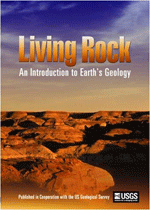 Living Rock: An Intro to Earth's Geology
Ever wonder why earthquakes happen, or how a volcano works? Find the answers to these and many other questions in LIVING ROCK, a fun and educational program about the Earth's geology, jointly produced by the US Geological Survey and Alpha DVD. Introduces concepts such as Geologic Time, Continental Crust, Plate Tectonics, Volcanic Activity, Earthquakes, Subduction Zones, Erosion, and Glaciers.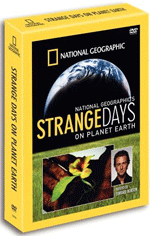 Around the globe, scientists are racing to solve a series of mysteries. Unsettling transformations are sweeping across the planet, and clue by clue, investigators are discovering ways that seemingly disparate events are connected. Crumbling houses in New Orleans are linked to voracious creatures from southern China. An asthma epidemic in the Caribbean is linked to dust storms in Africa. Scientists suspect we have entered a time of global change swifter than any human being has ever witnessed. Where are we headed? What can we do to alter this course of events? Hosted by actor Edward Norton.